Service
Sea Freight(Import/Export)
AMRA Global Logistic Ltd offers a complete range of ocean freight solutions for both import and export freight. Our skilled team can service your requirements for all facets of international shipping, LCL and FCL, door to door, wharf to wharf, break-bulk and RO/RO, moving your cargo quickly and efficiently.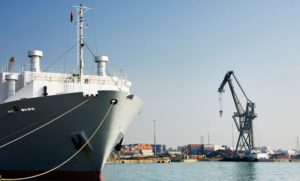 As an independent operator, AMRA Global Logistic Ltd can offer a full range of options best suited to your requirements. By utilizing various shipping lines, be it conference or non conference, we can offer the most efficient and cost-effective option to best facilitate your transport requirements.
AMRA Global Logistic Ltd offers groupage containers from around the world. Consolidation can be provided from all major overseas ports. We also offer export consolidations to an extensive list of destinations throughout the world. We offer very attractive rebates for FCL, LCL & Consol (Group Box) cargo.